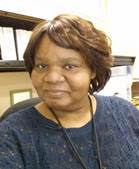 Aging and Adult Services is dedicated to the safety and well-being of our communities elders and persons with disabilities. We operate a variety of programs that are designed to allow individuals to safely remain in their own homes and to thrive with dignity.
Our programs operate on a continuum of care beginning with basic information and assistance on community resources, assistance with personal care services through our In Home Supportive Services program and assuring the safety and well-being of elders and persons with disabilities through Adult Protective services. The Area Agency on Aging provides a variety of services located in the communities to support older adults including community and home delivered and congregate meals, Adult Day Care, Legal Assistance and other services to promote healthy aging and independence.
The Bureau also provides financial support and assistance to adults through the General Assistance Program by providing short term financial stability and help to access necessary services for independent living.
We are here to support independence, prevent premature institutionalization and strengthen the network of services in Contra Costa County.
Victoria Tolbert