COVID-19
(Novel Coronavirus)
Employment & Human Services has emergency protocols in place to ensure we deliver the services our customers need, as well as some expedited services for our most vulnerable community members.
Questions about COVID-19 shelter-in-place order?
Call
(844) 729-8410
, 8 a.m. to 5 p.m.
Foster & Adoptive Parents (March 16, 2020): All Resource Family Approval Orientations canceled until further notice.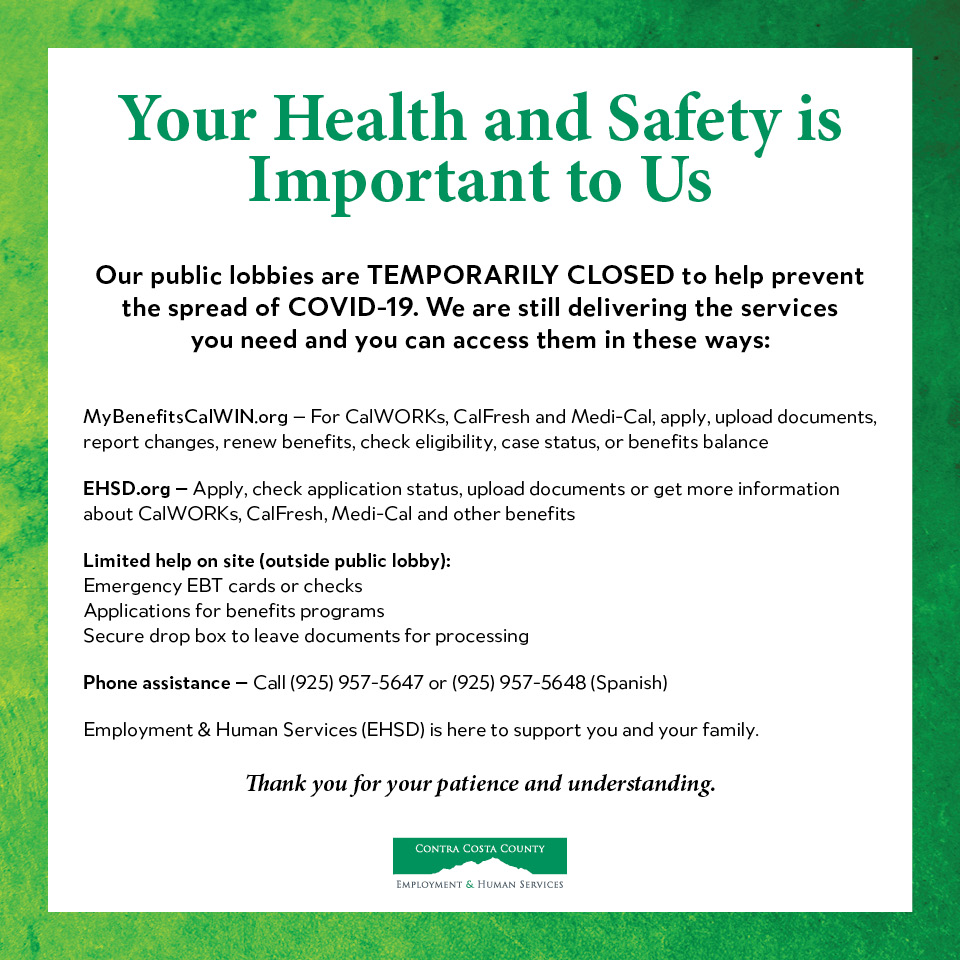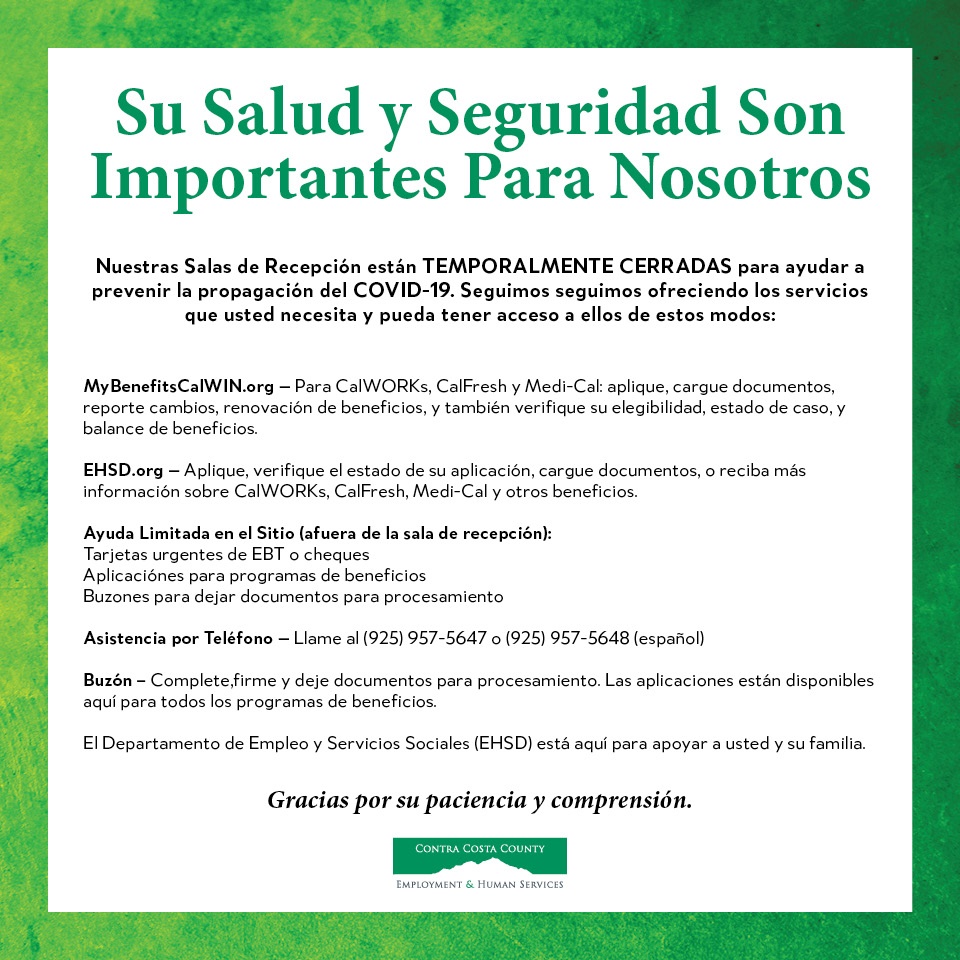 EHSD's public lobbies are closed effective Monday, March 16th, 2020, until further notice. The restricted access affects:
400 and 500 Ellinwood Way, Pleasant Hill
4545 and 4549 Delta Fair Blvd., Antioch
3105 Willow Pass Road, Bay Point
151 Sand Creek Road, Brentwood
1305 Macdonald Avenue, Richmond
1535 Fred Jackson Way, Richmond
1275A Hall Avenue, Richmond
151 Linus Pauling, Hercules
Check back here for EHSD information and updates as this health situation evolves.