Coronavirus (COVID-19)
Employment & Human Services has emergency protocols in place to ensure we deliver the services our customers need, as well as some expedited services for our most vulnerable community members.
Questions about COVID-19 shelter-in-place order? Call
(844) 729-8410
, 8 a.m. to 5 p.m.
Urgency Ordinance Temporarily Prohibiting Evictions + Moratorium on Rent Increases
Press Release (4.22.20) (
ENG
/
ESP
) | Final Ordinance (
ENG
/
ESP
) |
FAQs & Forms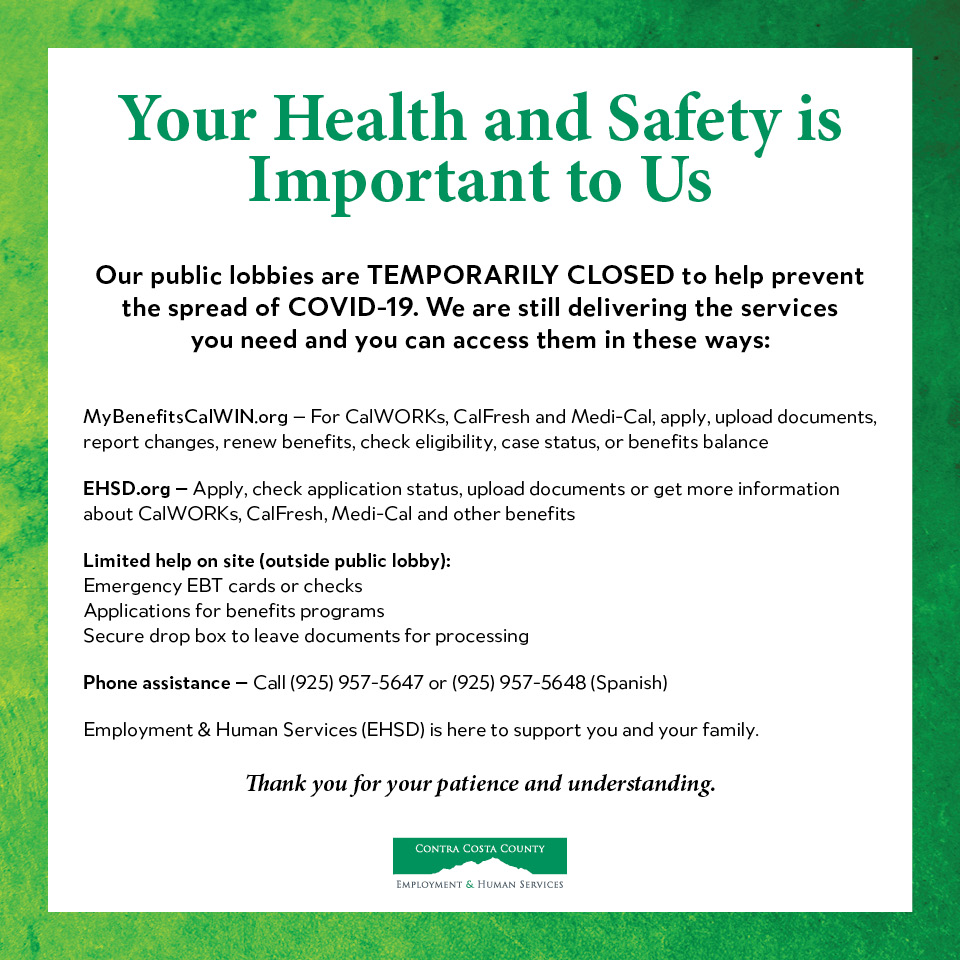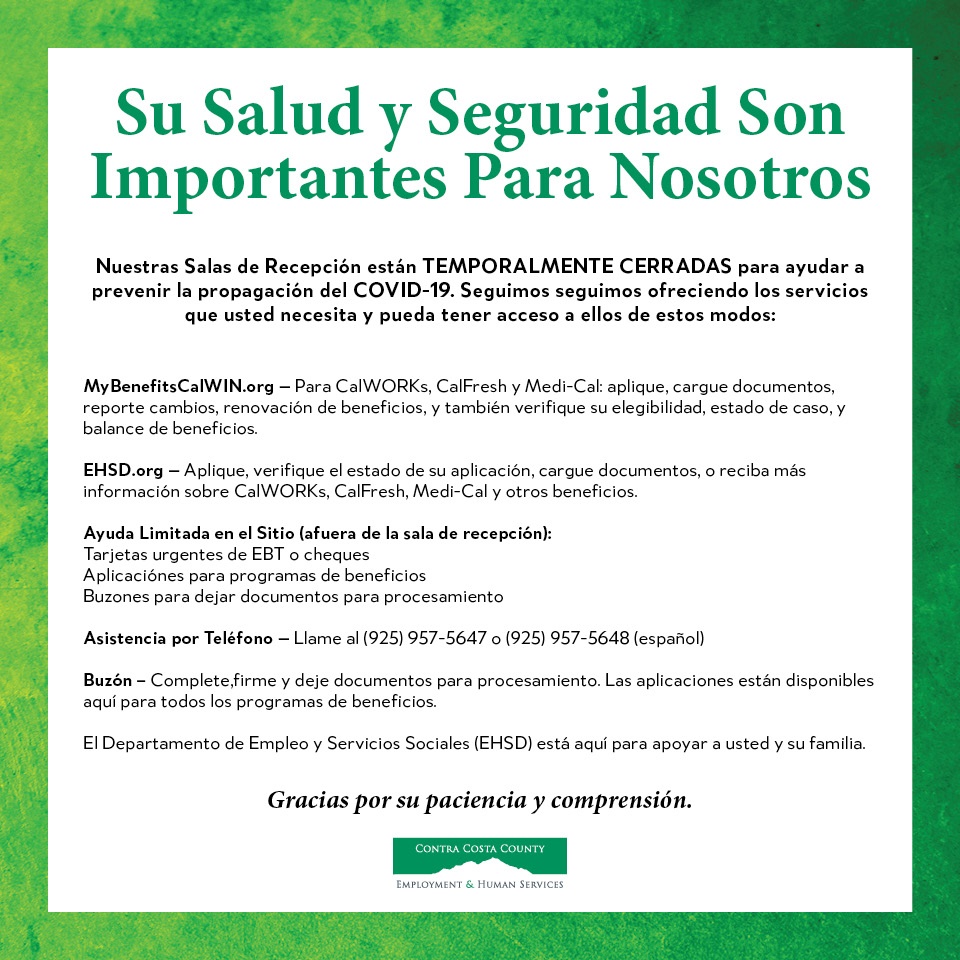 Check back here for EHSD information and updates as this health situation evolves.