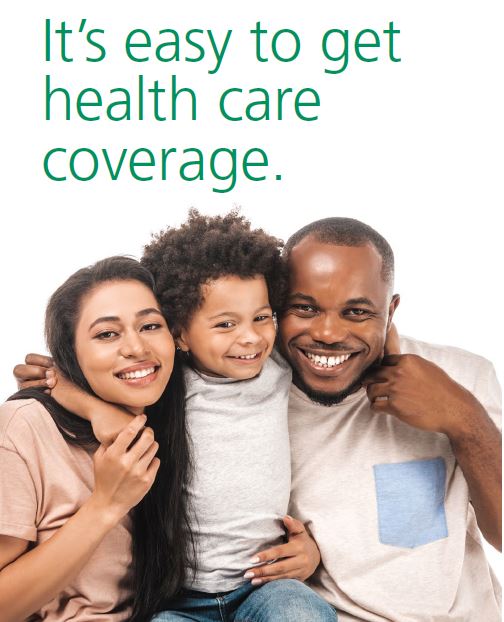 Health Care Coverage information:   
If you are currently receiving Medi-Cal benefits, please call our service center at (866) 663-3225 for assistance. You will be able to talk to a courteous and professional representative who can take care of your Medi-Cal needs. The service center is open Monday through Friday from 8 a.m. to 4 p.m. Anyone who answers the toll free line will help you immediately with things such as:
Reporting Medi-Cal changes (such as a new address, income, newborn, etc.)
Questions about your benefits
Assistance with completing forms
Having your Medi-Cal Case Number or Social Security Number available will help the representative serve you more quickly.
During the COVID-19 public health emergency (PHE), Medi-Cal beneficiaries have stayed enrolled in the program. If your contact information or household circumstances have changed, please update your information today by contacting us at: (866) 663-3225, mybenefitsCalWIN.org, or EHSD.org to report changes. This may help you keep your Medi-Cal coverage after the end of the COVID-19 PHE.
---
Medi-Cal and Health Care Options:
The Employment & Human Services Department (EHSD) enrolls customers into an available health care option in accordance with the Affordable Care Act. Staff at EHSD can enroll customers into a health care program, including Medi-Cal or subsidized health coverage plans. Subsidized or unsubsidized health coverage plans are purchased through California's health coverage marketplace, Covered California.
Health Coverage Options:
Expanded Medi-Cal

Expanded Medi-Cal is also known as Modified Gross Adjusted Income (MAGI). Eligibility includes the non-disabled, non-elderly, childless adult population up to 138% of the Federal Poverty Level (FPL). Household income will be calculated using MAGI, which is the adjusted gross income as defined on household income tax returns. There is no asset/property test for MAGI households. For more information, please visit the EHSD Health Care Website.

Traditional Non-Expanded Medi-Cal

The Non-Expanded Medi-Cal population includes the aged, blind, and disabled, long-term care, medically needy, and individuals deemed eligible for Medi-Cal as a result of other programs such as CalWORKs, Adoption Assistance Program, or foster care. Non-Expanded Medi-Cal eligibility will remain subject to the asset/property test.

Private Insurance from the Exchange Plans

The State's Health Coverage Exchange, known as Covered California, will offer four different health plan levels – platinum, gold, silver or bronze.  The four levels are distinct in premium cost and benefit levels. All levels provide the minimum essential coverage required by the Affordable Care Act. Advanced Premium Tax Credits (APTC) are available to help offset the cost of health insurance for families whose modified adjusted gross income is under 400% FPL. The insurance companies that will be available in Contra Costa County are Blue Shield, Health Net, and Kaiser Permanente. For more information, please visit Covered California.
Understanding Health Care Reform: The Affordable Care Act
In 2010, the Affordable Care Act (ACA) became federal law. It initiated the most significant changes in the U.S. health care system since the establishment of Medicare in 1965.
Key features of the law include:
Adds free preventive care: Health insurance plans must cover lifesaving preventive services at no additional cost to you. See Coverage to Care
Extends coverage for young adults: Parents can keep their children covered under their health insurance until they reach age 26.
Bans lifetime limits: Health plans can no longer place lifetime dollar limits on the benefits you receive.
Ends denial of coverage based on pre-existing conditions: Children with pre-existing conditions cannot be denied insurance.
Establishes a set of Essential Health Benefits that insurance plans must offer.