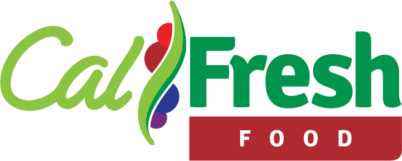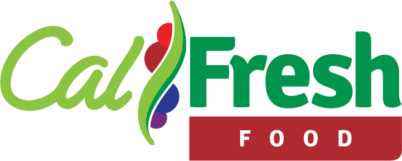 (formerly known as Food Stamps)
(formerly known as Food Stamps)
---
If you are currently receiving CalFresh benefits, please call our service center at (866) 663-3225 for assistance. You will be able to talk to a courteous and professional representative who can take care of your CalFresh needs. The service center is open Monday through Friday from 8:00 a.m. to 4:00 p.m. Anyone who answers the toll free line will help you immediately with things such as:
Reporting CalFresh changes (such as a new address, income, newborn, etc.)
Questions about your benefits
Assistance with completing forms
Having your CalFresh Case Number or Social Security Number available will help the representative serve you more quickly.
What is CalFresh?
The CalFresh program, formerly known as Food Stamps and federally known as the Supplemental Nutrition Assistance Program (SNAP), can add to your food budget to put healthy and nutritious food on the table. The program issues monthly electronic benefits (similar to a bank debit card) that can be used to buy most foods such as bread, cereal, fruits, vegetables, meat and fish at many markets and grocery stores.
The CalFresh program helps to improve the health and well-being of qualified households and individuals by providing them a means to meet their nutritional needs.
At the Federal level, the program is administered by the United States Department of Agriculture's Food and Nutrition Service. In California, the CalFresh Program is supervised at the state level by the California Department of Social Services and is administered at the local level by each County Welfare Department.
How to Apply for CalFresh:
In Contra Costa County you can apply for CalFresh in several different ways:
Complete an online application from any computer 24 hours 7 days a week at www.mybenefitscalwin.org.
Fax a completed application to (925) 608-4608
Mail a completed application to any district office listed below. Download a CalFresh Application
Visit any of our 5 district office locations:
East County
Central County
West County
4545 Delta Fair Boulevard
Antioch
400 Ellinwood Way
Pleasant Hill
151 Linus Pauling Drive
Hercules
151 Sand Creek Road
Brentwood
1305 Macdonald Avenue
Richmond
All office hours:
8:00AM – 5:00PM
Monday – Friday
*Minimum requirements to file a CalFresh application:
Applicant's name and
Household's address (unless homeless), and
Signature of head of household, any adult household member or an authorized representative, or responsible minor.
Expedited Services
If you are without money for food, you may qualify for emergency CalFresh benefits. Expedited Services will provide eligible households CalFresh benefits by the third calendar day following their application date. A weekend (Saturday and Sunday) is considered one calendar day.
You can qualify for Expedited Services if you meet all other CalFresh requirements, provide identification and
your household makes less than $150 in monthly income and has less than $100 on hand right now; or
your household's combined monthly income and money on hand are less than your household's combined monthly rent and utilities; or
you are a migrant or seasonal farm worker and have less than $100 on hand right now.
For questions and assistance, please call the 24 hour toll free automated information line:

(877) 505-4630

For more information, please view our Frequently Asked Questions or visit the State of California's CalFresh website.
New ABAWD screening regulations for EHSD partners: