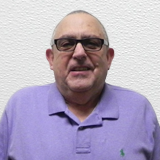 The Senior Community Service Employment Program (SCSEP) is the largest federally-funded program specifically targeting older adults seeking employment and training assistance. SCSEP is locally funded by the Employment & Humans Services Department's Aging & Adults Services Bureau. The program was authorized by Title V of the Older Americans Act of 1965, and has been around for over 40 years. It is funded through Senior Service America, Inc.
The program helps seniors by providing work-based job training, promoting economic self-sufficiency and well-being, and providing community service to local non-profit and government agencies.
Our mission is to increase the number of older person who may enjoy the benefits of unsubsidized employment in the private and public sectors after participation the in the SCSEP program and gaining valuable job related experience and training.
Who's eligible for SCSEP?
SCSEP participants must:
Be 55 years of age or older.
Reside in Contra Costa County
Be Legally eligible to work in the U.S.
Live in a household with income no more than 125 percent of the federal poverty level
Special consideration is given to people who are any of the following:
A veteran
Sixty-five and older
Have a disability
Have limited English proficiency or low literacy skills
Live in a rural area
Have low employment prospects
Are homeless or at risk of homelessness
Call America's Job Center East Bay Works:
(Ask for the Senior Program)
Concord: (925) 671-4500 or San Pablo: (510) 412-6740