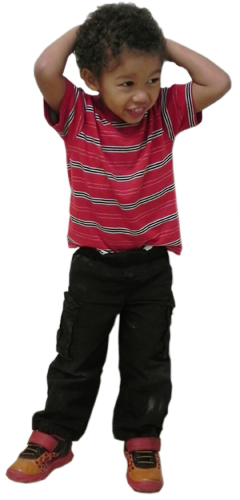 La Junta de Supervisores del Condado de Contra Costa estableció el Comité de Family and Children's Trust (FACT) en 1985 para hacer recomendaciones de financiamiento sobre la asignación de fondos específicos para la prevención y el tratamiento de abuso y descuido infantil y servicios de apoyo para las familias y los niños. El financiamiento para proyectos apoyados por FACT derivados de la legislación sobre programas federales y estatales, y donaciones a Family and Children's Trust Fund del Condado.
Cada dos años, los miembros del Comité de FACT establecen una serie de prioridades del condado para el uso de estos fondos a través de la revisión de los datos e informes existentes y mediante la celebración de Audiencias Públicas en diferentes áreas del condado. Luego, el Comité desarrolla un proceso de licitación competitivo para seleccionar los organismos sin fines de lucro de la comunidad que mejor puedan proporcionar los servicios que se consideran los más importantes. Se hacen recomendaciones sobre los programas a la Junta de Supervisores que toma las decisiones definitivas en términos de financiamiento. El Comité continúa evaluando estos programas financiados para garantizar la prestación continua de un servicio de calidad y el logro de los objetivos declarados.
Actualmente los programas que se apoyan incluyen clases para padres, guardería terapéutica para niños con trastornos emocionales, tratamiento para familias, niños y adolescentes con problemas de abuso de sustancias y abuso infantil, servicios para familias sin hogar, y proyectos para apoyar a los niños cuyas madres han sido víctimas de violencia doméstica y agresión sexual.
Entre los miembros del Comité de FACT hay ciudadanos con experiencia en problemas infantiles, educación, derecho, gestión de organismos sin fines de lucro, salud pública e investigación/evaluación de programas. Las reuniones del Comité se celebran el primer lunes de cada mes a las 9:30 a. m. en Central Martinez.
Para obtener más información acerca del Comité de Family and Children's Trust, o para hacer donaciones al Fondo Fiduciario exento de impuestos, comuníquese con el personal de FACT al (925) 313-1696.
Programas y Actas
2017
Programa de Reuniones de FACT de 2017 Emmendada
Programa de Reuniones de FACT 2017
2016
Programa de Reuniones de FACT de 2016
2015
Programa de Reuniones de FACT de 2015 Emmendada
Programa de Reuniones de FACT de 2015
2014
Programa de Reuniones de FACT de 2014